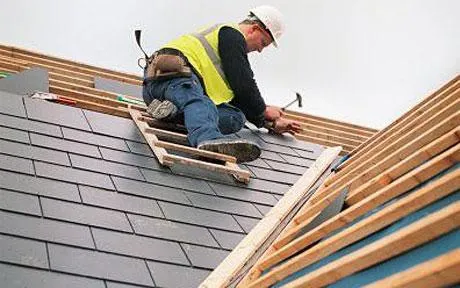 If you are in the market looking for a new roofer, you probably know how big an investment it can be. You don't want to want to just let anyone do the job. Shelton roofing company offers the best roofing service in Menlo Park, Palo Alto and Sunnyvale in California. The roofing company is committed to delivering an exceptional customer experience. With high quality material and competent roofing experts, Shelton roofing promises a durable roofing solution. We offer a wide range of services including roof repair, re roofing, emergency roof repair and roof replacement.
Most Sunnyvale residents rely on us when they want to roof their homes or business apartments. Our roofers can install new roofs, repair and replace old ones. Here are some of the reasons why you should hire this roofer.
Reliability
This roofing company has been in the roofing industry for more than 70 years. This means that no other company knows about the roofing needs in Menlo Park, Sunnyvale and Palo Alto better than Shelton roofing. The company has served many customers who are already satisfied with the service. As a result, this roofing contractor is awarded a very high customer satisfaction rating Diamond Certified. The company is also the Independent Roofing Contractors of California, Better Business Bureau of Santa County and Roofing Contractors Association of California. You can check with the Better Business Bureau to see if there are any complains about the service of the company. This is enough to show you that this company can offer reliable service.
Most people ask for the license of roofing contractor before hiring them. The license is a proof that the contractor is operating a genuine business under the state regulations. The California State Contractors License of this roofing company is #261091.
The company also has a convenient showroom that you can visit to see the kind of services they provide. You should call the company earlier before visiting the showroom for them to prepare for your visit.
Guarantee
You need a company that offers guarantee on their projects. Some companies offer 1 or 2 year guarantee for their service because they are always afraid that their service will not last long. Shelton Roofing Company offer a 5 to 10 year guarantee for their services depending on the material used to roof your house. They also provide quality replacement parts.
Emergency roof repair
Heavy storms can sweep away roofing in your home or business premises. This can be very inconveniencing especially in rainy season or during cold weather. The roofing contractor is always ready to come to your rescue. The company will send experienced roofers to your home in the shortest time possible to help fix the problem.
Eco-friendly options
The company provides eco-friendly roofing options for Sunnyvale CA, Menlo Park and surrounding areas. The roofer installs energy-efficient systems to help conserve energy. They also recycle all the waste generated while undertaking the projects. The company also employs the latest techniques and products. Hire this company today to get these and more services. You can also visit sheltonroof.com to learn more about the services.