Roofers in Sunnyvale and other California cities follow certain guidelines when installing or repairing their clients' roofs. Among other things, these rules deal with the classification of roofing materials. A study conducted by the Center for Fire Research and Outreach dictates some codes and requirements for roof coverings and shingles in California.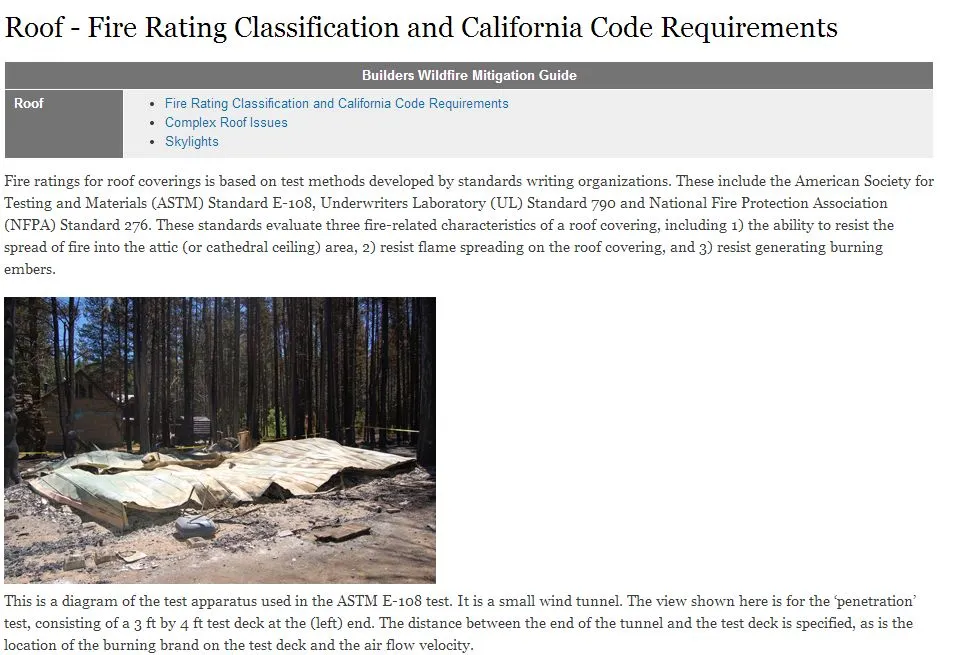 The study, which involved different testing groups, consisted of setting roof coverings on fire. The effects on specific roofing materials led to them being categorized as Class A, B, C or non-rated. Class A roofing materials, in particular, prove rather resistant to fire and are, thus, suitable as roof coverings and shingles. The article mentions how proper roof covering classification can help prevent fires, in accordance with California's building code:
"Chapter 15 in the California Building Code (and International Building Code) specify that certain roofing materials are Class A. These materials include slate, clay, concrete roof tile, an exposed concrete roof deck, and ferrous (i.e., steel) and copper shingles. These products won't have to test to ASTM E-108.

Chapter 15 states that ferrous and copper shingles are Class A ('stand alone'). This means that non-ferrous, non-copper metal roof coverings, such as aluminum will have to test to ASTM E-108. As it turns out, it has a Class A 'assembly' rating. Even though an aluminum-based roof covering is noncombustible, it has a low melting point and therefore can only obtain a Class A rating by adding an additional material that enhances fire performance."
The California code of roofing is very specific on which materials deserve class A ratings. In any case, a homeowner who wishes to prioritize safety above other considerations would do well to opt for a high-quality roofing material like slate. Slate, which is prized for its elegance and durability, is a noncombustible stone material that can last for about 75 years or more.
Before a slate roofing system can be built, however, the roofing structure must first be pronounced sound and capable of supporting the weight of this material. After all, slate tiles can weigh anywhere from 700 to 3,000 pounds per 100 square feet—a factor that requires utmost consideration. A trusted Palo Alto roofer like Shelton Roofing can undertake the necessary inspection and recommend which roof covering would be most appropriate for each property.
(Source: Roof – Fire Rating Classification and California Code Requirements, Center for Fire Research and Outreach)